Blog | Point Zero Film Festival - Uncancelable since 2020
Introduction Video
We filmed a new introduction video for our english youtube channel, in which we went on a road trip through inspiring landscapes plus a short visit to Cannes, where one of the biggest film festivals in the world is taking place right now.
Share our video and leave a comment! 
The Point Zero Film Festival Enters Round 2
Dear friends, supporters and film fans,
not only do we have the pleasure of welcoming you to our new website, but also the honor of giving the starting signal for the alternative film festival season 2021.
For the first time we want to bring  films and film fans from all over the world together at Point Zero.
From now on and until the 1st of August, 2021 you have the chance to apply for this year's prizes worth a total of 1350€. You can find everything about the submission here.
We will do our best to hold the opening night in late summer despite possible Corona measures. The exact location, as well as the date, will be announced a month before the evening.
In the meantime you can support the Point Zero Film Festival or even get involved yourself. You can find out how here.
Until we meet again on location or otherwise, we wish you all a pleasant start into the warm season and look forward to seeing you!
The Point Zero Film Festival 2020: Winners and Acknowledgements
Dear friends, supporters and film fans,
Despite adverse circumstances in the form of "repeated cancellations and contact restrictions in the context of the Corona pandemic", we were able to hold the Point Zero Film Festival for the first time in October 2020.
The following filmmakers were the winners of the first Point Zero opening night:
1. Place: Markus Mueller-Hahnefeld's  "Welcome Home"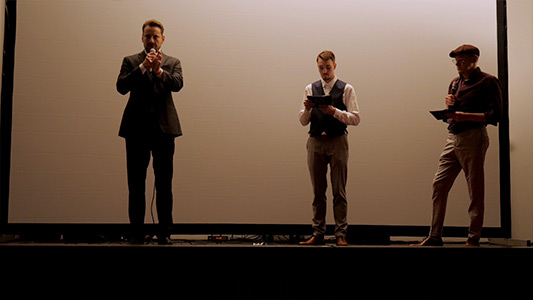 2. Place: Marc Rössler's "Bob"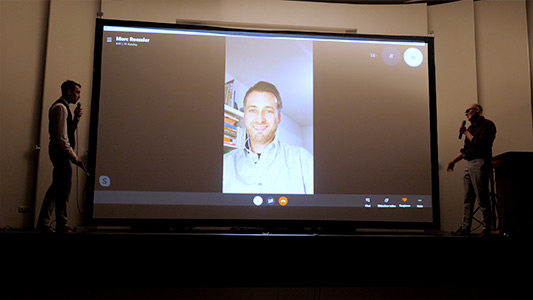 3. Place: Jan Benedikt Heese's "I`ve got the Blues but the Blues didn't get me yet"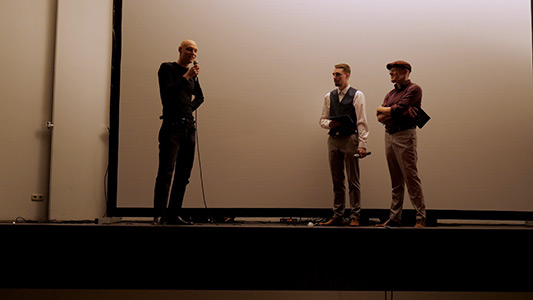 Watch a summary of the opening night here.
At this point we would like to again thank all of our participants, attendees, donators and supporters!